Innovative Software Development Company in Harrogate
Empower your business with me-too net Ltd – the innovative, reliable, and efficient software development experts in Harrogate. Contact us today and let's bring your vision to life!
Click here to contact us.
'Discover top-notch software development solutions at me-too net Ltd in Harrogate, where our experienced and innovative team specialises in creating custom, reliable, and efficient software for businesses of all sizes. With over 20 years of industry experience, our developers possess a unique blend of technical expertise and business acumen to deliver exceptional results tailored to your specific needs. Partner with us today for fast, affordable, and white-label software development services that will set your business apart from the competition.'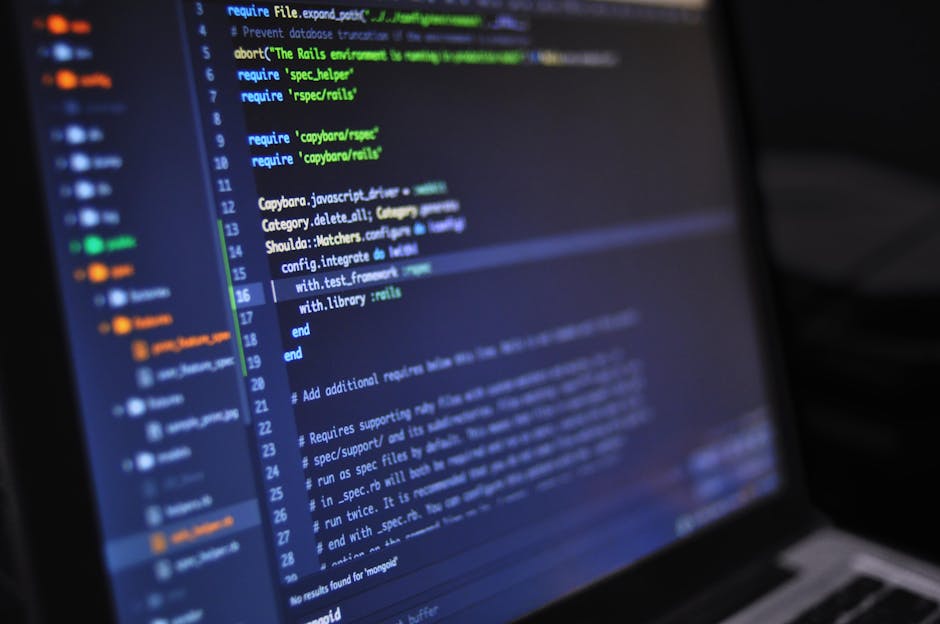 At me-too net Ltd, we're dedicated to providing innovative, reliable, and efficient software development solutions for our customers right here in Harrogate. We understand that your business needs a unique approach when it comes to software development, and that's where our expertise comes in. By working closely with you, we'll tailor our services to your specific requirements, ensuring that you receive a high-quality product that not only meets but exceeds your expectations. So whether you're looking for a custom application or need assistance with existing software, we've got you covered.
Why use Me-too.net
I should choose me-too net Ltd for software development because they have been in the industry for over 20 years, ensuring they have ample experience and expertise to handle any project. Their development team is not just skilled in development, but also has extensive business experience, which means they understand my needs better. With developers boasting an average of 8 years post-degree experience, I can trust that my project will be handled by seasoned professionals. As a company used by design agencies for white label services, it's clear they are reliable and efficient. Plus, their fast, affordable and helpful approach makes them the perfect choice. Their core values of being innovative, reliable and efficient aline with what I'm looking for in a software development partner.
Efficient Software Development in Harrogate: Choose Me-Too Net Ltd
As a business owner, I understand the importance of efficiency when it comes to software development. That's why I've chosen Me-Too Net Ltd, a software development company based in Harrogate. Their team of experienced developers ensures that my projects are completed swiftly and effectively.
What sets Me-Too Net Ltd apart from other companies? Here are four reasons why they're my go-to choice for software development:
Expertise: With an average of 8 years post-degree experience, their developers have the knowledge and skills necessary to tackle any project.
Efficiency: They prioritise speed without sacrificing quality, ensuring that my projects are completed on time and within budget.
Customisation: Their team works closely with me to understand my unique needs and develop tailored solutions.
Local presence: Based in Harrogate, they're easily accessible for consultations and support.
By choosing Me-Too Net Ltd for my software development needs, I know I'm investing in a partnership that values efficiency just as much as I do.
Create Custom Solutions in Software Development
As a software developer, I've always believed that creating custom solutions is the key to addressing unique challenges. It's not just about writing code; it's about understanding the problem at hand and then crafting an elegant solution tailored to meet those specific needs. That's why I'm passionate about developing bespoke software that makes a real difference.
Did you know that 75% of businesses report having difficulty finding skilled developers for their projects? That's because the demand for high-quality, customised solutions has never been higher. To stand out in this competitive landscape, it's crucial to leverage cutting-edge technologies and implement innovative strategies. This doesn't mean reinventing the wheel but rather focussing on what works best for your specific requirements and adapting them as needed.
In my experience, there are four essential elements when it comes to crafting a successful custom software solution:
Understanding the client: Developing a deep understanding of your client's needs and expectations is paramount. By listening carefully and asking questions, I can ensure that we're on the same page from day one.
Adapting to change: In today's fast-paced world, being agile and flexible is vital – especially when it comes to software development. Staying open-minded allows me to pivot quickly if new information or changes in direction arise.
Focussing on quality: Quality should never be sacrificed for speed or cost savings. Writing clean, maintainable code ensures that future updates will be seamless and straightforward.
Testing rigorously: Testing every aspect of a project is non-negotiable. By thoroughly testing each component throughout development, I can guaranty its reliability once deployed.
By incorporating these principles into my approach, I'm able to deliver exceptional custom solutions designed specifically for each client's unique needs. Whether you require web applications with complex algorithms or mobile apps with engaging user interfaces – let me help bring your vision to life!
Why is Software Development Crucial in Today's World?
In today's fast-paced digital world, I can't underestimate the importance of software development. It plays a vital role in our daily lives, from simplifying complex tasks to enhancing user experiences across various industries. As a business owner, I've realised that investing in bespoke software solutions can help me stay ahead of my competition and meet my customers' ever-evolving needs.
By leveraging cutting-edge technologies and employing skilled developers, I'm able to create innovative solutions tailored to my specific requirements. This not only saves time and resources but also ensures seamless integration with my existing systems. Additionally, custom-built software allows me to scale as needed, providing flexibility for future growth and expansion.
Experience the Power of Tailored Software Solutions
As a business owner, I understand the importance of having software that is specifically tailored to my unique needs. With me-too net Ltd's bespoke software development services, I can enjoy a solution that fits my business like a glove, streamlining processes and maximising efficiency.
I've found that off-the-shelf software often falls short in addressing the specific challenges and requirements of my business. With me-too net Ltd's team of experts based in Harrogate, I'm able to collaborate closely with them to create custom solutions designed around my individual goals and objectives. This ensures seamless integration into existing systems while unlocking new opportunities for growth and success.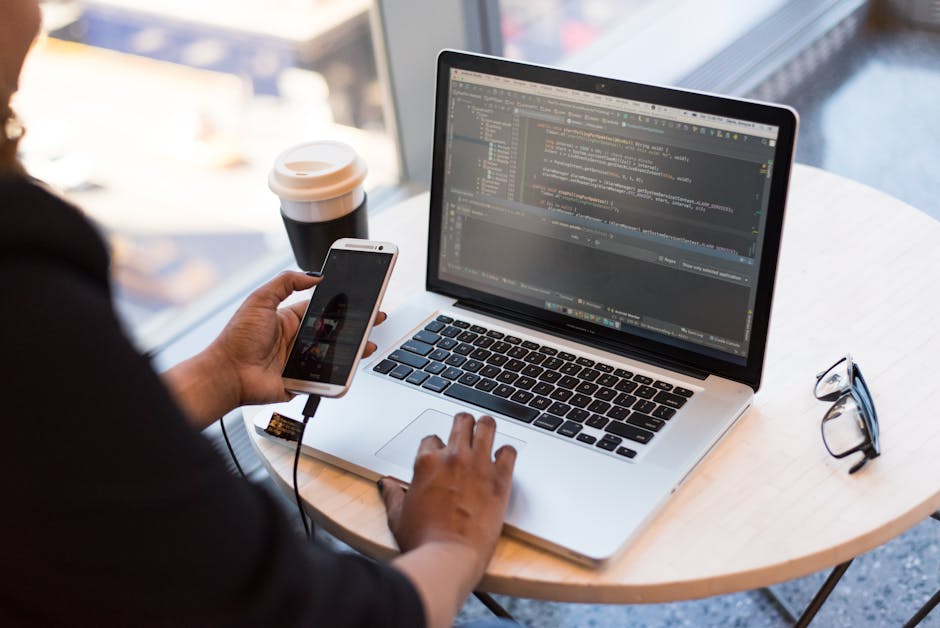 Key features of Me-too.net
20+ Years Software Expertise
Experienced Business-savvy Developers
White Label Development Pros
Speedy, Affordable Solutions
Innovate, Reliability, Efficiency
Software Development FAQ
Q: What kind of software can you develop for my business?
A: At me-too net Ltd, we're capable of developing a wide range of software tailored to your business needs, including web applications, mobile apps, and desktop software.
Q: How long does it take for you to develop a software solution?
A: The development timeline depends on the complexity of the project, but we're known for our fast, efficient, and reliable service. We'll work with you to determine a realistic timeline that meets your needs.
Q: Can I trust your team with my sensitive business information?
A: Absolutely! We take the security and confidentiality of your information very seriously. Our experienced team follows strict guidelines to ensure your data is protected throughout the development process.
Q: What if I need changes or updates to the software after it's completed?
A: We understand that businesses evolve and sometimes require updates to their software. We're here to help and can provide ongoing support and maintenance to ensure your software continues to work efficiently for your needs.
Q: How much will it cost to develop my software solution?
A: The cost of software development can vary depending on the scope and complexity of the project. We strive to provide affordable and competitive pricing, so we'll work closely with you to determine a budget that works for both parties.
Additional development services offered in Harrogate:
Other areas in which we provide Software Development:
Empower your business with me-too net Ltd – the innovative, reliable, and efficient software development experts in Harrogate. Contact us today and let's bring your vision to life!
Click here to contact us.