Innovative Mobile App Development Company in Leeds
Discover the future of software with me-too net Ltd – your efficient and reliable partner in mobile app development. Join us now and let's innovate together!
Click here to contact us.
At me-too net Ltd, a leading software development company in Leeds, we specialise in innovative and efficient mobile app development services. With over 20 years of experience, our skilled developers boast an average of 8 years post-degree development expertise, ensuring reliability in delivering top-notch mobile applications. We pride ourselves on being the go-to white label development service for design agencies, offering fast, affordable, and helpful solutions tailored to your business needs. Elevate your brand with our exceptional mobile app development offerings at me-too net Ltd today.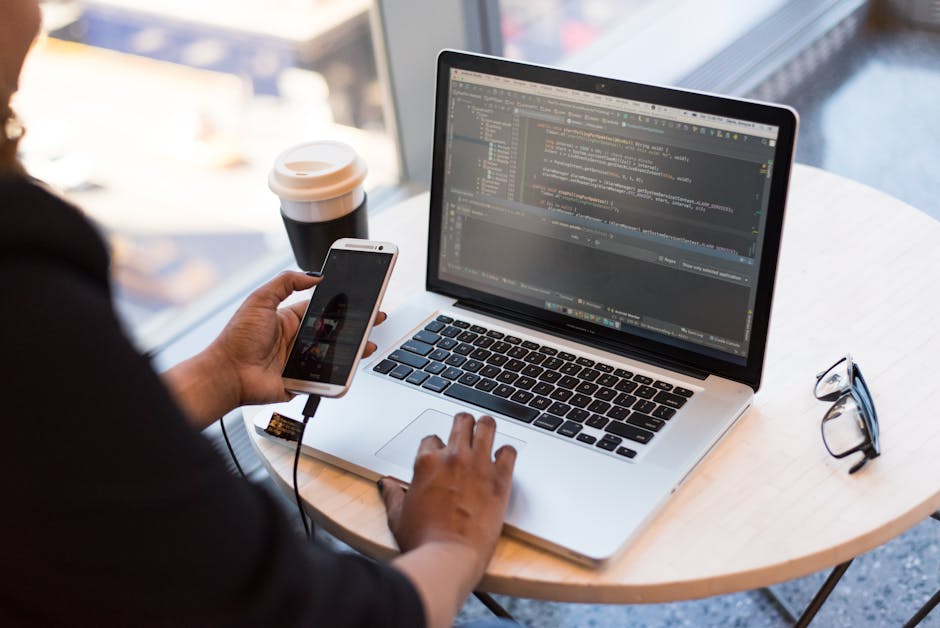 At me-too net Ltd, we're dedicated to providing innovative, efficient, and reliable software solutions to our clients. When it comes to mobile app development, we've got you covered. Our team of expert developers in Leeds will work closely with you to bring your vision to life, ensuring that your app is not only functional but also engaging for users. We understand the importance of a seamless user experience and strive to deliver top-notch apps that your customers will luv. So trust us to take care of all your mobile app development needs – we won't let you down!
Why use Me-too.net
I'd choose me-too net Ltd for mobile app development because they've been in the software development industry for over 20 years, ensuring experience and reliability. Their developers are not only highly skilled with an average of 8 years post-degree experience, but they also understand the business side of things. As a trusted white label development service for design agencies, their work is both fast and affordable without compromising quality. With core values like innovation, efficiency, and reliability, I know that me-too net Ltd will deliver a top-notch mobile app tailored to my needs.
Experience Efficient Mobile App Development with Me-Too Net Ltd in Leeds
As the digital world continues to evolve, I understand that you need a software development partner who's not only efficient but also agile and innovative. That's where I come in! With my experience at Me-Too Net Ltd, I'll help your business soar to new heights by providing fast, affordable, and high-quality mobile app solutions tailored specifically for your needs in the bustling city of Leeds.
Navigating the app development landscape can feel like walking through a maze sometimes. But don't worry – I've got your back! My approach is like a compass guiding you on this exciting journey, ensuring we stay on track without any unnecessary detours or delays. By intrusting me with your project, you're choosing an ally who will stand by your side every step of the way. So let's embark on this adventure together and discover how my expertise can bring your ideas to life while staying within budget and timeline constraints – now that's efficiency at its finest!
App Creation Demand
As a mobile app developer, I've been noticing a significant surge in app creation demand. It's an exciting time to be in this field as more and more businesses and individuals are looking for unique ways to connect with their audiences using mobile apps.
I can't help but notice the increasing number of enquiries I receive daily from prospects who are eager to launch their own mobile applications. Most clients come with brilliant ideas – from fitness trackers, e-commerce platforms, and educational apps to gaming experiences that haven't been seen before. This growing interest is driven by the understanding that having a dedicated mobile app can create a lasting impression on customers, engage users effectively, and provide valuable insights into user behaviour.
With so many opportunities coming my way, it's essential for me as an expert developer to stay up-to-date with the latest trends and technologies in the field. Here are four crucial factors I consider when developing top-notch mobile apps:
User-centric design: Ensuring the app is visually appealing and easy to navigate.
Seamless performance: Optimising speed and response times for smooth experiences across different devices.
Security measures: Implementing robust security features to protect user data and privacy.
Regular updates: Consistently improving upon existing features while keeping up with new market demands or software updates.
By focussing on these aspects during development, I'm able to meet the ever-growing app creation demand head-on while delivering high-quality products that exceed client expectations every time.
Why Bother With Mobile App Development, Right?
Oh, mobile app development. It's just a passing fad, isn't it? I mean, who really needs a mobile app when you have the good old-fashioned World Wide Web? Well, let me tell you a little secret: that 'fad' has been growing exponentially for years and shows no signs of slowing down. In fact:
There are over 3 billion smartphone users worldwide.
More than 90% of internet usage comes from mobile devices.
The average person spends about 4 hours per day on their smartphone.
Mobile apps account for nearly half of all time spent on digital media.
So yes, maybe it's time to give in and admit that mobile apps might actually be something worth considering for your business.
But wait! What if I told you that having a well-designed mobile app could significantly increase user engagement with your brand and drive revenue growth? Absurd idea! After all, why would anyone want to access information or services at the tip of their fingers instead of sitting down at a desktop computer? It's not like our fast-paced society values convenience or anything crazy like that.
If those numbers don't convince you (though they really should), consider this: our team at me-too net Ltd boasts an impressive average of 8 years post-degree development experience each – we've been around the block enough times to know what works and what doesn't in the world of software development. So next time someone tells you there's no need to bother with mobile app development, just smile knowingly as your me-too net-developed app rakes in customer interest and revenue while theirs languishes in obscurity.
Harness the Power of Mobile App Development
In today's fast-paced, technology-driven world, having a mobile app for your business is no longer just an added bonus – it's essential. As smartphones and tablets continue to dominate the market, businesses that embrace mobile app development are setting themselves up for success by tapping into this ever-growing user base.
I've seen firsthand how investing in mobile app development can make all the difference in a company's growth and profitability. With our team of experienced developers at me-too net Ltd, we're able to create stunning, intuitive apps that not only meet your customers' needs but also exceed their expectations. Don't let your business fall behind – take advantage of the countless opportunities that come with having a well-designed mobile app.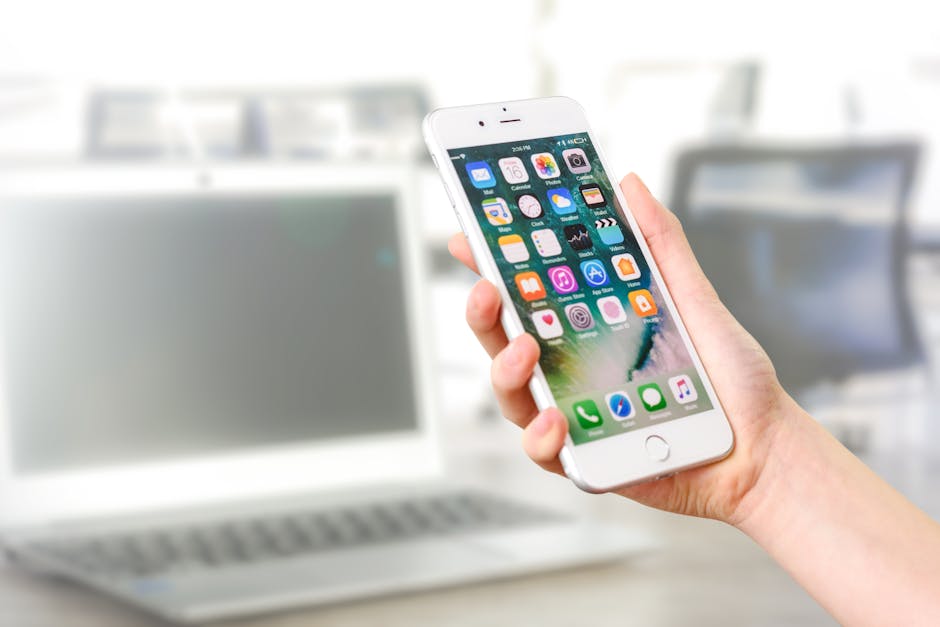 Key features of Me-too.net
20+ Years Software Expertise
Skilled & Experienced Team
White-Label Development Pros
Fast & Affordable Solutions
Innovative Mobile App Creations
Mobile App Development FAQ
Q: What type of mobile apps can you develop for me?
A: We can develop a wide range of mobile apps, including native, hybrid, and cross-platform apps, depending on your specific needs and requirements.
Q: How long does it typically take for you to develop a mobile app?
A: The development time for a mobile app can vary greatly depending on its complexity and functionality. On average, our team can deliver a fully functional app within 3-6 months, but this timeline may change depending on your unique project requirements.
Q: Can you help me with app store submission and approval?
A: Absolutely! We'll guide you through the entire app store submission process, ensuring that your app meets all the necessary guidelines and requirements for approval. We can also provide ongoing support and updates for your app to keep it in compliance with any future changes in app store policies.
Q: How do you ensure the quality and performance of the apps you develop?
A: Our experienced development team follows industry best practises and rigorous testing processes to ensure that your app is high-quality, stable, and performs well on all supported devices. We also prioritise clear communication and collaboration with you throughout the development process to ensure that we fully understand your needs and expectations.
Q: Can you provide ongoing support and maintenance for my mobile app after it's launched?
A: Yes, we offer ongoing support and maintenance services to ensure that your app continues to run smoothly and efficiently. This includes fixing any bugs, making necessary updates, and adding new features or functionality as your business needs evolve.
Additional development services offered in Leeds:
Other areas in which we provide Mobile App Development:
Discover the future of software with me-too net Ltd – your efficient and reliable partner in mobile app development. Join us now and let's innovate together!
Click here to contact us.